Call Now for a
Free Consultation!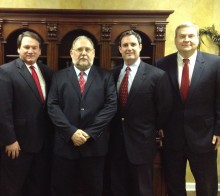 2014 Partners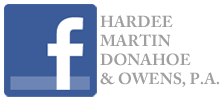 Law Blog
December 5, 2014
Federal law requires employees pay their (non-exempt) employees at least the federally-mandated minimum wage for every hour worked. For every hour worked over 40 hours per work, employers must pay their employees 1.5 times their hourly rate.

Problems arise when employers ask employees to work "off the clock", in an attempt to avoid paying employees overtime pay or straight pay. Employers also can misclassify ...

read more
August 26, 2014
The Truckers' Paradox – Revenue Up, Driver Pay Down
As outlined in a recent New York Times Article by Neil Irwin, a major publicly-held trucking company, Swift Transportation (NYSE – SWFT), recently announced quarterly results and the stock promptly plummetted nearly 18%, because, the article claims, there was "too much" business and the company was constrained by "the challenging ...

read more
August 12, 2014
People often wonder if they should talk to police when questioned about a crime. The short answer is "No!" It is seldom a positive result. Innocent people can appear nervous and say things they didn't mean. Police are skilled at quesioning and can cause unintended answers through the use of their skillS. These innocent mistakes can lead to disasterous results and criminal procecution. If unsure, you should respectfully ...

read more
May 21, 2014
Investigation of Potential Claims Against Edward Jones for Unsuitable Recommendation of ETFs to Customers
May 9, 2014 --- Hardee, Martin & Donahoe is actively investigating potential legal claims and loss recovery options against brokerage firm Edward D. Jones & Co for actions of some of its registered representatives in making unsuitable recommendations to customers to purchase nontraditional exchange-traded ...

read more
May 21, 2014
Rebecca Davis Griffey is an experienced litigator with 14 years representing both plaintiffs and defendants in state and federal court litigation matters as well as matters in AAA and FINRA arbitration.
Rebecca is a 1993 graduate of Hutchison School in Memphis, Tennessee. Rebecca went on to attend Harvard University as well as Smith College in Massachusetts and ultimately graduated in 1997 with Honors from Rhodes ...

read more
May 2, 2014
Investigation of Potential Claims Against Stifel, Nicolaus for Actions of Former Cordova, Tennessee Broker William Bradford Coolidge
Hardee, Martin & Donahoe is actively investigating potential legal claims and loss recovery options against brokerage and investment banking firm Stifel, Nicolaus & Co., Inc. for actions of one of its former registered representatives in its Cordova, Tennessee office – ...

read more
April 18, 2014
Topical testosterone gels have been prescribed to men in recent years to alleviate naturally declining levels. Surpassing sales of 2 billion dollars annually, many men have experienced adversed reactions and serious health consequences after having used these gels for a condition called "Low-T". There is a disagreement in the medical community over whether "Low-T" is really a medical condition or just a natural consequence ...

read more
April 4, 2014
Further solidifying his reputation as a national expert and advocate for veterans' rights, Hardee, Martin & Donahoe Lawyer, Joe Napiltonia testified before the Senate Judiciary Committee in Washington D.C. recently. Mr. Napiltonia was asked about his representation of a former employee and veteran of a national package delivery company who was terminated for having served our country. The testimony was part of the ...

read more
March 27, 2014

The readers of the Jackson Sun picked Hardee, Martin & Donahoe as the winner for their favorite choice of law firms! Thank you to all of our past and future clients who make this possible.





+ photos!,

read more
December 4, 2013
We are proud to announce Lawyer Joe Napiltonia has joined our firm. A former Navy SEAL, Joe defends veterans when their rights have been infringed upon by corporations or employers after return from active military service. Federal law mandates job protection for those who must leave employment to serve our country. Joe protects those rights for our veterans.

Joe's experience as a Navy ...

read more
August 22, 2013
HARDEE, MARTIN & DONAHOE Shareholder and Criminal Trial Specialist Mark Donahoe recently tried to jury verdict charges against our client accused of felon in possession of a weapon. During trial, evidence presented showed, through police investigation and cross-examination of the alleged victim, she wasn't assaulted and our client had picked up a BB gun for protection from the alleged victim's boyfriend.

After ...

read more
August 21, 2013
Shareholder Bradley Owens was named 2013 Mid-South "Rising Star" in SuperLawyers Magazine. Mr. Owens was also recently recognized as the 2013 Gibson County "Young Professional of the Year." Congratulations, Bradley!
read more
July 10, 2013
To better serve our clients, in addition to our offices in Jackson and Trenton, we have opened an office in Franklin (near Nashville), Tennessee. The office is located at 219 3rd Avenue, Franklin, Tennessee.

read more
July 3, 2013
Hours-of-Service (HOS) Regulations – Comparison
Comparision to Prior Rule. [Download PDF Version]
PROVISIONPRIOR RULEUPDATED RULE – COMPLIANCE DATE
JULY 1, 2013
Limitations on minimum "34-hour restarts"
None
(1) Must include two periods from 1 a.m. to 5 a.m., home terminal time.
(2) May only be used once per week, 168 hours, measured from the beginning of the previous restart.
Rest breaks
None ...

read more
June 3, 2013
When considering hiring a trucking accident lawyer, the amount of money compensation you receive will largely be determined by how the attorney you choose to represent you handles your case. It is important for your lawyer to understand collisions involving large commercial trucks or tractor-trailers are different than automobile wrecks. Why? The companies and drivers who are licensed to operate large ...

read more
April 19, 2013
Criminal defense attorneys at Hardee, Martin & Donahoe, P.A. successfully defended a client accused of murder before the Tennessee Supreme Court. The court found that evidence was wrongly admitted by the trial court because of failures to advise the accused of his Constitutional rights. The case will be remanded to the trial court for another trial and was handeled by lawyers Mark Donahoe and Andrea Sipes. ...

read more
April 19, 2013


We recently received a question through a web-user who asked if commercial trucking companies were required to carry collision [liability] insurance. The answer is YES. Like automobiles, trucks must also carry insurance. The minimum insurance a commercial truck must carry is $750,000. If the truck is authorized to carry HAZMAT (hazardous) materials, it must carry a minimum of $5,000,000 ...

read more
April 3, 2013
Many of our current and past clients at HARDEE, MARTIN & DONAHOE, P.A. hire our lawyers after having gotten fed-up with other law firms. We hear the same complaints over and over, "They wouldn't return my calls", "I never talked to a lawyer, just an assistant", "They were afraid to go to court", "It seemed like they were working for the other side."

The last statement may be closer to the truth than ...

read more
March 28, 2013
According to Bloomberg.com, the trucking industry opposes new limits on driving hours and is worried these limits will derease revenue by as much as $470 million dollars a year industry wide. In support of their opposition, the industry blames the Obama administration for "exaggerating" data related to fatigue-caused crashes.
The target of the opposition is a rule proposed to go in effect that ...

read more
March 28, 2013


As is show in the above graph, the increase in trucking accidents increases significantly the longer a truck driver has driven on a trip. In order to reduce the number of serious accidents caused by fatigued driving by truckers on our interstates, the government administration has established maximum hours truckers can drive before they must take a break. The maximum hours are designed to ensure truckers ...

read more
March 26, 2013
It may or may not be surprising that most large trucking companies and the insurance companies that insure the trucking companies have formal policies and procedures that dictate how they will respond when a truck is involved in a serious collision. First, they instruct the drivers immediately to call the company to notifiy them of the wreck before anything else so the company can send over investigators. They ...

read more
March 23, 2013
Many people who have been injured are surprised to learn their health insurance companies, Medicare, Medicaid and TennCare (State administered Medicaid) can legally claim ownership to much of the settlement or trial proceeds that were intended to compensate victims of negligence. State laws have been passed to entitle them to do this.
Lawyers and their clients can be personally sued if they fail to satisfy these ...

read more
March 14, 2013
March is National Brain Injury Awareness Month. Approximately 275,000 people this year will be admitted to hospitals for treatment of brain injuries and another 1.365 million will be seen and released from emergency departments for injuries to the head. There are 3.1 million persons living in the United States who are dealing with the challenges of living with traumatic brain injuries.

According to ...

read more
March 13, 2013
The U.S. Department of Transportation, Federal Motor Carrier Safety Administration makes available to the public statistical and safety information about trucking companies operating in the United States and Canada. This resource provides important safety data about trucking companies, including collision records, inspection records, hours of service data and out of service data. There is a rating system ...

read more
March 13, 2013
DePuy, a division of the large Fortune 500 conglomorate Johnson and Johnson, sold about 93,000 of the ASR hip implants. These hip implants were marketed by DePuy as a safe and revolutionary alternative to traditional hip implants in they would last longer and allow patients to do more rigorous physical activity withour fear of failure of the implant.

After high failure rates, DePuy issued a recall ...

read more
March 12, 2013
New proposed laws require Event Data Recorders (EDRs) to be placed in all new automobiles sold in the United States. EDRs are similar to airplane "black boxes" and record your seat belt use, speed, steering, braking and at least a dozen other items of data. When your air bag deploys, EDRs records a few seconds before, during and after a crash. Many automobiles and trucks already use this technology. Usually ...

read more
March 12, 2013
The manufacturer of the birth control pill Yaz has been faced withover 10,000 claims as a result of having not having properly warned consumers of the drug for the increased risk of women developing blood clots, strokes and other dangerous side effects. Our firm is actively handling these claims which have beeen consolidated in an Illinois federal court. If you suffered blood clots, DVT or other injuries, ...

read more
January 29, 2013
Hardee, Martin & Donahoe, P.A. is pleased to announce that Michael Cash and Matthew Wright have been named Shareholders in the firm as of January 1st, 2013! Congratulations Mike and Matt!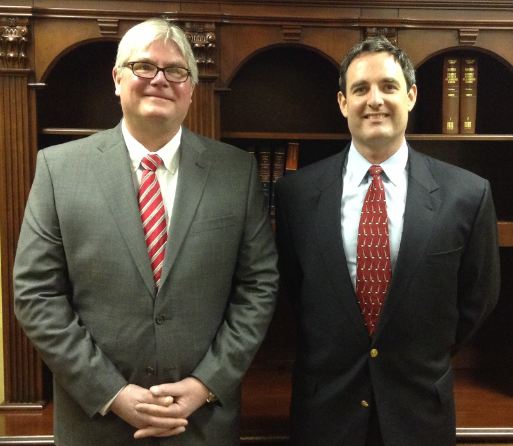 read more
January 29, 2013
Question: What should I look for when finding legal representation?

Answer: While there are plenty of knowledgeable attorneys with fancy degrees, the best and most effective lawyers care about their clients. It is a simple concept. Unfortunately, not all lawyers ...

read more
January 28, 2013
Question: What compensation can a party receive in Tennessee in a claim for wrongful death?

Answer: In Tennessee, the damages available in a claim for wrongful death are governed by statute, Tenn. Code Ann. § 20-5-113 which establishes two categories of damages. The first type are those damages that the person who ...

read more